OUR PHILOSOPHY
A family and passionate history
The passion of our work allows us to focus on brand development and the satisfaction of our many customers above all else.

Achieving perfection is part of our DNA, we always strive to offer you the best innovative aesthetic devices on the beauty and wellness market.

We also invest continuously in research and development as well as in communication to best support you in your investment.
WHO IS THE SUPRA TEAM?
A SUPRA DESIGNER
Jonathan: Designer of methods of slimming and well-being and advisor in the development of activities related to the beauty of the body.
I started at 16 years old in the family business created by my father in 1999. Importer and designer of the first slimming and detox devices with individual saunas based on long infrared, «Passive Metabolic Gym» is a method that continues to make followers even today. With an experience of over 35 years in the world of well-being my father knew how to transmit to me his passion to develop strong concepts to do good! He was also able to transmit to me family and human values that I share today with all our partners. Finally, like any passionate person, I am not interested in the minimum and I am not interested in everything. The Supra Sculpt was designed with the strong conviction that our expertise would make all the difference in terms of result and reliability.

A SUPRA EXPERT
Corinne: Expert in slimming care and operational management
Creator of the high-tech slimming center DU POIDS À LA LIGNE, Corinne is a fan of hands-free technologies, no less than 11 slimming devices are installed in her center. Passionate about her job to bring physical results, she also accompanies her customers on the food and mental side to bring them 100% satisfaction. She has been a customer of ours since the beginning and shares with us her experience in launching and developing our concepts. She is always the first to test our new technologies, her advice is valuable and indispensable. She is also a trainer and operations consultant for the implementation of our slimming technologies.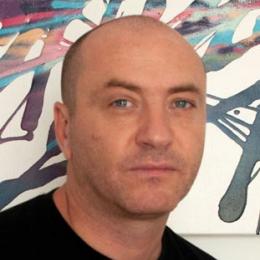 A SUPRA ARTISTIC DIRECTOR
Sébastien: Graphic communication professional
Professional in the creation and corporate image who accompanies us on a daily basis in the creation of graphic media print and web, for the development of our multichannel communication and in the development of the entire 360° communication part.

A SUPRA SALES TEAM
Tony - Eric - Fabien - Julie - Alexia
Our sales team is present with you every day to answer all your questions by the minute!

A SUPRA COACH
Raphael: Coaching expert
"Sport but not just anyhow" is his currency. He also accompanies us in the design of our devices for the physiological part, he knows how to work a muscle without suffering. The experience and knowledge he shares with us allows us to offer you adapted programs without exceeding the limits imposed by your body.

A SUPRA RESEARCHER
HumanFab: An exceptional partner for scientific research
It was essential for us to have at our side a partner for the research part, Humanfab is a French company that positions the human first! This point was extremely important for us because it is an integral part of our DNA. Passionate like the rest of us, its always attentive leader is a real specialist and physiological doctor of the body. With its vision Health/ Sport/ Industry we offer you a method with proven results.

A SUPRA COMMUNITY MANAGER
Charlotte
Our last little nugget that is 100% loaded with the Web and social networks part. She accompanies us very actively on the development of our digital awareness.